Sasa Djokic, composer & music producer (teaching assistent)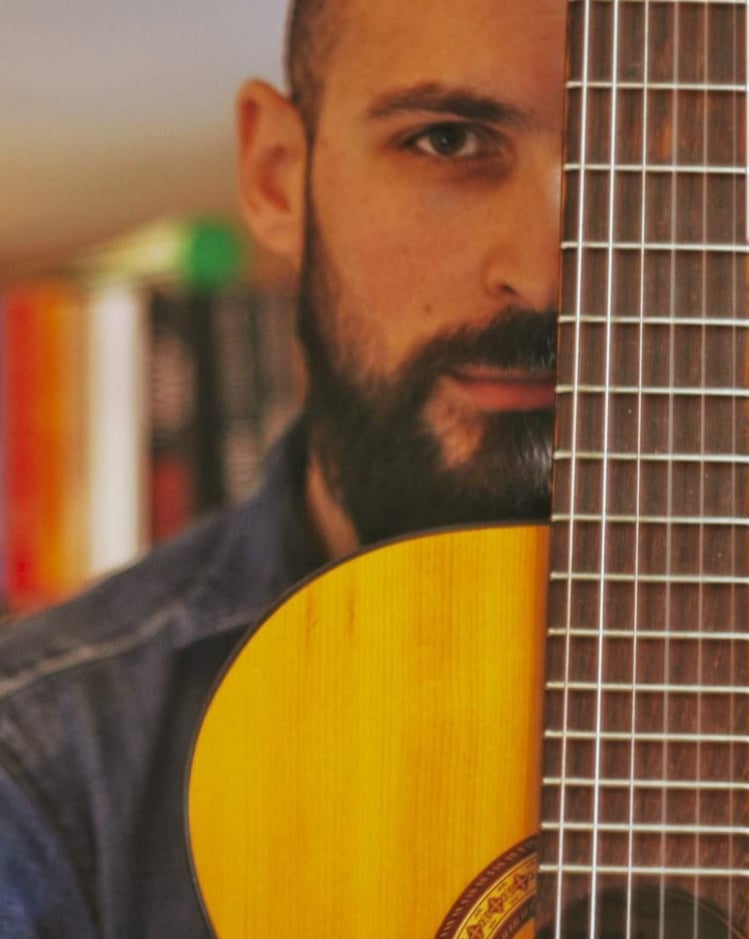 Dusan Vuckovic, PR and assistant at singing school "Voices of Hope" 
He was born in 1989. in Krusevac, Serbia.
He graduated at Faculty of Organizational Sciences, at department for information systems and technology.
His musical experience began as a choir singer, at "Trinity" choir, from Belgrade, where he met the conductor M.F.A. Nada Vukovic Djokic, with whom, he later continued collaboration in the singing school "Voices of Hope", when he became a permanent member of the same name vocal group.
As a member of the "Trinity" choir, performing at home and abroad, he had several notable solo performances.Also, he has performed with the vocal group "Voices of Hope". Until recently, he has been working as a choir's president.
He speaks fluently four foreign languages​​ and he is also interested in acting, web and graphic design.
Marija Serdar, assistant at singing school "Voices of Hope"
Marija Serdar was born in Belgrade in 2001. She graduated from Artimedia High School in her hometown. She started singing when she was 9 years old. Marija recorded her first song in 2011 when she was ten years old, and in the same year, she was the winner of the "First Serbian Talent" competition. After graduating from "MMA" ("Mini Music Academy"), in 2012, Marija performed in the semifinals of the "I have talent" competition and won the sympathy of the jury and the audience. 2013 enrolled in the singing school "Voices of Hope", with prof. Nada Vukovic Djokic. Marija was the winner of the first season of the "Pink Stars" competition (2015). She has collaborated with many singers and producers from Serbia. She has performed at Festivals around the world, where she has always won first place. Marija received the most significant award in Berlin, in 2019, and then she received an offer from a producer from London to continue her career in Great Britain. From 2018 is an assistant at the singing school "Voices of Hope". With joy and enthusiasm, Marija leads young people through music, giving their voices what she possesses – a brilliant glow and incredible power.